Come on la ladies! I know we don't exactly come with built-in nozzles, BUT FOR FUCK'S SAKE STOP FUCKING PEEING ON THE FUCKING SEAT!!! DID YOU NOT UNDERGO POTTY TRAINING AS A CHILD?! GOD DAMN.
I cannot even BEGIN to count the number of times I've sat on pee droplets just cause' the stupid bitch who'd used the toilet before me
DIDN'T WIPE THE SEAT!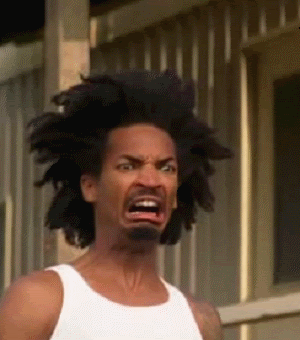 LIKE HELLO?!?!?! DO YOU HAVE ANY FUCKING IDEA HOW FUCKING GROSS THAT IS?! WHAT THE FUCK IS WRONG WITH YOU MAN JEEZ!!! Is your urethra opening crooked or something ?????? NABEI okay even if you do have a fucking crooked urethra opening, at least have the fucking courtesy to clean the fucking seat when you're done la ! Just take a small square of toilet paper and WIPE THE FUCKING SEAT DOWN! DAMN FUCKING HARD MEH? It's damn fucking disgusting la what the fuck is wrong with you people man. Do you not know what the fuck hygiene and consideration is ? GOD DAMN.
As a general rule, I wipe the seat down BEFORE (and after because I'm not quite so disgusting) i pee because so many females are
1)
disgusting
2)
inconsiderate
3)
disgusting and inconsiderate - but FUCK LA sometimes I miss a few droplets and end up SITTING ON THEM AND I JUST THROW UP IN MY MOUTH A LITTLE. Please do not excuse yourself by saying 'Oh its gross to touch pee' or some fucked up bullshit like that. If you find touching your OWN pee gross, what about us victimized bitches? SO WE TOUCH YOUR PEE WE DON'T FIND IT GROSS MEH? GO FUCK YOURSELF UP THE ASS WITH 20 TYPES OF DIFFERENT CACTI VARIETIES MAN YOU SELFISH CUNTY BITCH!
I'M DAMN PISSED (excuse the pun) OFF K THIS IS LIKE THE 9879439182419283TH TIME ALREADY NINABEI! Not paiseh one ah? When people walk past you and into the stall YOU JUST VACATED AND IT LOOKS LIKE YOU TRIED TO SPRAY TAN THE FUCKING SEAT WITH YOUR PEE, DO YOU FEEL NO SHAME??!?!?!?!?!?!?!
IF YOU'RE GUILTY OF MISFIRING, PLEASE I'M BEGGING YOU TO WIPE THE SEAT CLEAN. KARMA'S A BITCH ONLY IF YOU ARE, WHICH MEANS YOU WILL SOMEHOW END UP DROWNING IN A PEE-FILLED-TOILET-BOWL SWIRLY-RELATED ACCIDENT, UNDERFUCKINGSTAND ?
GOD DAMN.